Write for Number:
Hello Writers,
I am excited to share with you Number magazine's latest call. We are seeking content for our 99th issue. Your pitch must be at least 4 sentences describing content, venue, location, artist names and any other relevant information. In the subject line of your emailed pitch, please reference "Number: 99" and include what form your contribution would take: exhibition review, interview, feature article, regional update or non-traditional format. Exhibition reviews and regional updates do not need to follow thematic path of Number: 99.
Below are full details about the Number: 99 call. We look forward to hearing your ideas.
Please forward this call on to other writers.
Number: 99 Call for Proposals:
Wizardly prohibition; spells within reason
What are the limits of magic? By whom (or what) and how are they set? This brief couplet, Wizardly prohibition; spells within reason, hints at the complex conditions that govern how magic and power are appropriately expressed and experienced in our lives. Whether cultural or natural, moral or practical, external or self-imposed, whether 'for our own good' or the perceived good of others, we encounter these boundaries on a daily basis – places where our absolute potential as creative, ecstatic, competitive, or coercive beings must remain unfulfilled. Among other interpretations, this call is interested in the suggestion that creative power operates within ethical bounds, both personal and/or societal; the idea of a space where magic and logic crash into each other and are mutually challenged or, on the other hand, mutually enhanced by that collision; also, spaces where expressions of personal power, ingenuity and vision come up against barriers set by external authority. Within a potentially limitless field of action and imagination, when and where do we find ourselves restrained? On the other hand, when and where do we choose, as an expression of our values and virtues, to exercise restraint? There is also space for celebration: within these structural limits how do joy and supernatural meaning find emergence, to bring us moments and glimpses of fulfillment?
Some case studies:
The Genie's provisos; Bioethics; Jack Throws the Race; Dostoevsky's Crime and Punishment; Chris Burden retires; Dash places 2nd
Guest Editors for Issue 99: 
Chase Westfall, Curator of Student Exhibitions and Programs, Virginia Commonwealth University
Lauren Thorson, Designer, co-founder of Studio-Set and Assistant Professor of Graphic Design at Virginia Commonwealth University
Number: 99 Deadlines/Important Dates
May 20   – Email pitches to guest-editor@numberinc.org and katie.maish@numberinc.org. 
May 28   – Writers will be notified about accepted submissions
July 1      – Completed article, accompanying images, and info are due. Submissions must be uploaded through this Submittable link.
First week of September – Number: 99 hits stands.
Additionally, I'd like to share that Number is interested in publishing online-only exhibition reviews and interviews on our website on an ongoing basis. They do not need to follow any print issue's thematic path or fall within print publication deadlines and schedules. To submit pitches for website publication, email guest-editor@numberinc.org and katie.maish@numberinc.org and specify in the subject line that it is for "website publication."
Payment scale:
Print Publication
Regional Update, 500 words –  $50
Exhibition Review, 700-1000 words – $75
Interview, 1000-1500 words – $100
Feature Article, 1000-1500 words – $100
Website Publication
Exhibition Review, 500-600 words – $50
Interview, 500-600 words – $50
We look forward to receiving your proposals.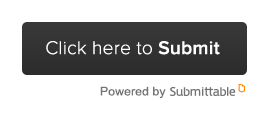 Examples: